What Is a Predictive Dialer in a Call Center [FAQs]
Call center agents make numerous calls each day. But between each call, there's a risk of downtime while agents wait for someone to pick up the phone.
Using predictive dialing programs can help streamline the process. If you're considering using a predictive dialer, you likely have many questions on your mind, like "What is a predictive dialer in a call center?" and "How does it really work for your business?" Here are a few answers to the most common questions so you can make the right choice for your company.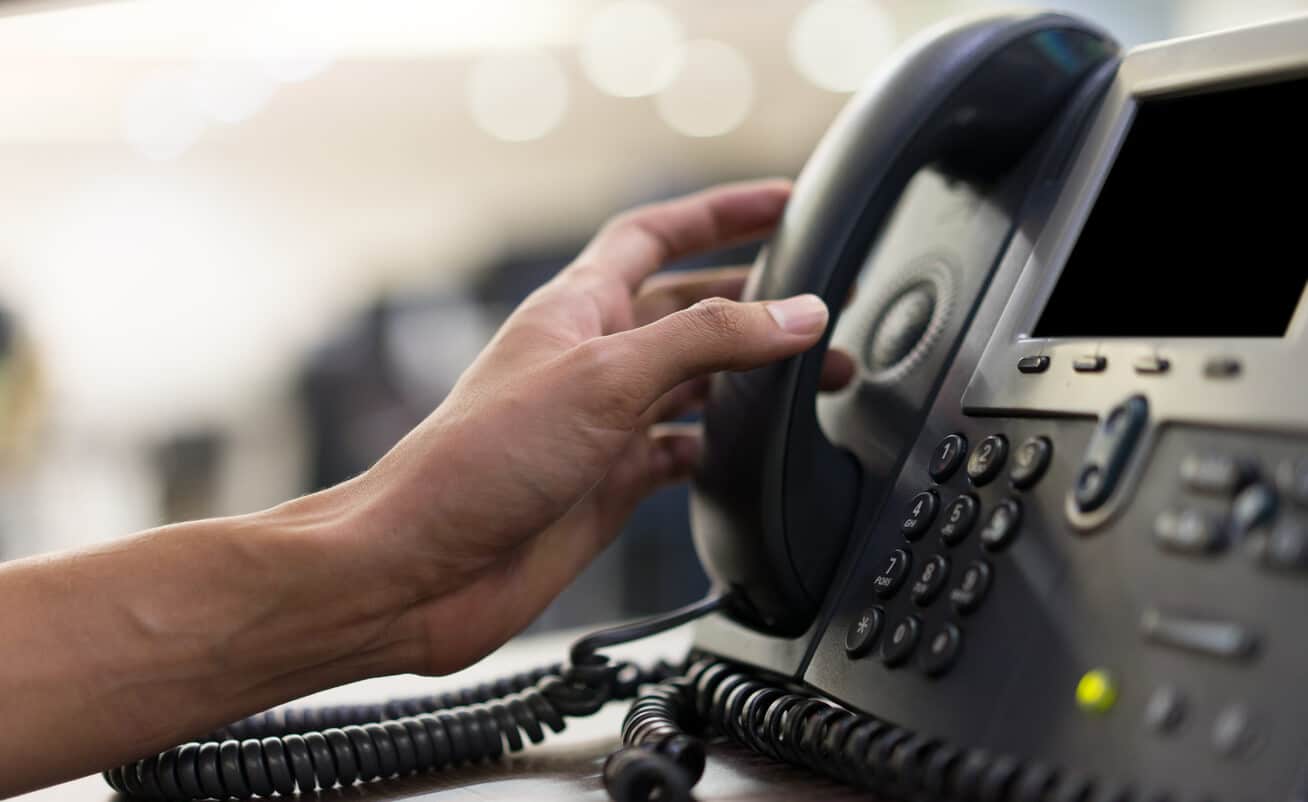 What Is a Predictive Dialer in a Call Center?
A predictive dialer allows call center agents to increase the number of calls they're able to make without dealing with the frustrations of unanswered lines. The system only sends them calls that get picked up. This decreases the number of abandoned calls and increases the number of customers that agents are able to interact with during each shift.
How Does a Predictive Dialer Work?
Predictive dialers work by analyzing a call center's contact list, agents' average call length, and current call progress to determine when to make the next call and which customers to call when agents are available. They do this through a complex algorithm that runs each day to analyze the call center's current activity and staffing levels.
As soon as agents hang up with one customer, the system dials a new number and gets another customer on the line. That means call center representatives spend less time hunting for numbers, dialing them, and waiting for someone to pick up.
What Is the Difference Between a Predictive Dialer and an Auto Dialer?
Auto dialers are incredibly basic programs that simply dial a new number as soon as call center agents are finished with another call. They don't filter out unanswered lines and do little to reduce downtime between calls.
Predictive dialer software works by taking the call center's volume into consideration, but more importantly, it also only funnels calls to agents when someone actually picks up the phone. Agents won't waste time waiting on the line for someone to answer.
Why Would Businesses Want to Use Predictive Dialer Software?
For businesses looking to increase the quality of their telemarketing services, predictive dialers make the most sense. They allow agents to focus on solving problems, sharing information, and making sales. These benefits far outweigh predictive dialer costs and the initial investment.
Remember, the less downtime call center agents have when representing your business, the more they'll be able to help customers and the easier it will be for them to help you increase your revenue.
What Makes the Best Predictive Dialer Program?
There are many different predictive dialer programs available, but businesses need to invest in the best predictive dialer software if they want to see real results. The best programs grow and scale with the needs of your business and constantly improve their algorithms to keep up with changing trends and call volumes.
The best way to find a high-quality program is to partner with an experienced call center. Since they're more familiar with the industry and typical call volumes, they're better equipped to find the right predictive dialer program for your needs.
Are Predictive Dialers Illegal?
Predictive dialers are not illegal when used correctly. However, there are some concerns regarding compliance when dialing cell numbers or callers already on the National Do-Not-Call Registry. Some programs may not be able to discriminate between numbers that should be blocked and numbers that should be contacted.
As a general rule, you should only use predictive dialers for numbers that you have express consent to contact. If using the programs will compromise your ability to maintain compliance with the Federal Communications Commission (FCC) guidelines, it's best to let agents dial numbers for you.
Are There Downsides to Using Predictive Dialers?
When used well, predictive dialers can streamline the operations in a call center and reduce the amount of downtime agents experience between calls. However, they're not without their downsides. Predictive dialer software and programs rely on their algorithms to determine who to call next and when to call them. This eliminates the human element and makes it more difficult to prioritize leads and contact the people most likely to support the business.
Is Predictive Dialing Right for Your Business?
If you're trying to maximize the number of calls agents can make on your business's behalf, predictive dialing technology can help. Contact us to learn how outsourcing your call center needs to ROI Solutions can help you grow your business.
Subscribe to our Newsletter