SERVICE OVERVIEW
Most attorneys have to find ways to manage a large volume of incoming calls. A client may be looking for an update on their case, or a potential new client might be seeking answers about how state law applies to them. No matter the situation, plenty of people will be calling in with potentially complex questions.
Most law firms hire a full-time receptionist to field these phone calls because they are hesitant to outsource such an important job to someone else. But this is an expensive option that doesn't always meet the needs of the callers. A receptionist may not understand the person's inquiries and isn't always available after hours, when potential clients are off work and looking for answers. Luckily, ROI CX Solutions offers legal intake call center services to help with this need.
What is a Law Firm Call Center?
Also known as a legal intake call center, call center for attorneys, or answering service for lawyers, a law firm call center is an efficient and effective way to outsource phone calls so you can be more productive during the day, but still deliver the same level of attention to your clients. ROI CX Solutions offers a variety of services for lawyers, including virtual receptionists and phone answering. Our law intake services maintain the same level of professionalism as your in-house receptionist, at a fraction of the cost.
Benefits of Outsourcing to a Legal Call Center
When you outsource legal phone calls to a trusted support provider, you earn many benefits not possible with in-house staff:
Maintain Business Continuity. Your law firm isn't open 24/7, but that doesn't mean your clients can't reach out to you about important matters. Whether it's a holiday, a full day of meetings, after-hours, or unforeseen circumstances, you won't have to miss any calls. An outsourcing company will manage all calls, note crucial information, and forward these details to you.
Eliminate Interruptions. When you work as a lawyer or manage a team of attorneys, you know how necessary but distracting phone calls can be. Instead of taking time to refocus after a phone call, let you and your attorneys concentrate on more essential activities by outsourcing non-core tasks.
Reduce Costs. Hiring someone to field calls can be expensive, no matter the size of your law firm or practice. But if you partner with a legal call center, you save on costs—in terms of compensation, training, and lost opportunities. They have you fully covered without breaking the bank.
Build Strong Customer Relationships. Your clients need to feel they can depend on you anytime. But if their calls go straight to voicemail, they won't feel as assured as you intend. Earn their trust by having someone friendly and knowledgeable take their call at any time.
Ensure Professionalism. When you outsource legal phone calls, you no longer have to worry about your firm's professional appearance. The call center will consistently answer all calls with your company's name and a welcoming greeting.
The Benefits of a Virtual Receptionist
Whether you're a small law firm or large entity, ROI CX Solutions has an excellent solution to provide virtual receptionists for attorneys at your firm. We provide an inexpensive way to answer client inquiries any hour of the day. We tailor our greetings and responses to match your law firm, so the person will never know they're talking to someone outside of your office. Our expert legal intake services will give you more time to focus on other aspects of your firm, so you can grow your business like never before.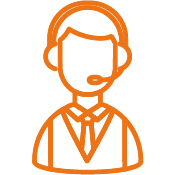 Our legal intake services allow you to fully customize your solution to meet the needs of your firm. Use our legal intake call center for full, 24-hour service, or simply have us pick up calls when you have an influx of client inquiries.
Most law firms who hire a full-time receptionist or personal assistant need to offer insurance and other benefits that add on to the cost of employment. A receptionist may not be able to handle all inquiries on their own while completing other responsibilities.
In addition to answering client questions, we specialize in finding quality leads to help you grow your law firm. Since you're spending less time answering phones, you can also dedicate yourself to additional tasks that expand your business.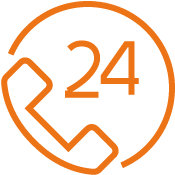 Help Customers at Any Hour
Hiring a call center for lawyers will allow you and your employees to step away from the office at any time without worrying about clients trying to get a hold of you. Our highly qualified customer service representatives will respond to your clients. No matter where you are, we've got you covered. Our services are available 24 hours a day, 7 days a week. 
In today's digital age, many people dread taking the time to talk on the phone in the middle of their busy lives. If they set aside time to call your law firm and reach a voicemail, they'll be less likely to be satisfied with your legal services. Improve customer service by always having someone there to answer calls, any time of day or night.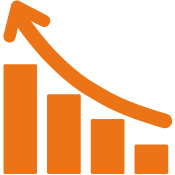 Measure Results and Analytics
We track and report every call that goes in and out of our legal intake call center, allowing us to optimize results and help your firm grow. You'll know just how we measure up to your custom KPIs, and we'll always be working to exceed expectations. Transparency is important to us, and we prove it by giving regular, detailed reports to all our clients.
How ROI CX Solutions Law Firm Call Center Can Make a Difference
When you have a legal or law firm, it's essential to maintain a professional and educated manner at all times. Give your team and your clients peace of mind with call center services from ROI CX Solutions. We will be sure to offer the expertise and efficiency needed to keep your business running smoothly. Let us take care of the rest and get started today.