SERVICE OVERVIEW
The majority of Americans have private health care insurance, dental insurance, or life insurance of some type, and many of those people need somewhere to turn when they have questions about their policy. To even the most experienced person, deductibles and premiums can be hard to understand. Add a slew of acronyms like FSAs, HMOs, and HRAs on top of that, and you probably have a long list of questions from any given insurance holder.
If your company offers health, dental, or life insurance, ROI CX Solutions can help relieve some of the burdens of answering daily customer questions. Our insurance call center outsourcing solutions allow you to focus on running your business and will increase efficiencies across the board.
What Is Insurance Call Center Outsourcing?
Our insurance customer service outsourcing solution includes an array of customized options to ensure we meet the needs of your company. Choose the type of service to best help your customers, and we'll train our employees to do the job. We offer 24/7 service to your customers and can also help with overflow calls when your team gets overwhelmed with questions.
Customers will get resolutions to their problems and answers to their inquiries in a prompt manner. Because we tailor our greetings and employee training to match your company, customers will never know they're talking to someone outside your physical location.
The Benefits of Using an Insurance Call Center
Employing the help of a professional call center service with expertise in the insurance company brings your business many benefits.
Your customers are better served as representatives are available 24 hours a day, 7 days a week (if requested).
Your customers won't need to be put on hold, which is a sure way for your business to receive lower customer service ratings.
Your customers will appreciate the exceptional courtesy and insurance expertise our representatives can give.
It saves you money since you don't need to have as many employees on your payroll.
You'll have more time and opportunity to grow and improve your business in ways only you can do.
All of these benefits (and many more) come when you work with us. To request a free quote on our insurance telemarketing services, contact ROI CX Solutions today!
Health Insurance Survey Questionnaire
If your business relies on knowing whether or not people have health insurance (and which kind), then ROI CX Solutions can help you gather this crucial information. By being the one to administer health insurance surveys and questionnaires, we can identify gaps in insurance coverage, track the quality level, analyze the data, and pass all this information onto you so you can more effectively do your own job.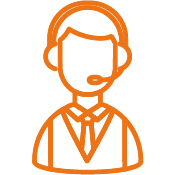 Extensively Trained Professional
The last thing you want is for your customers to come away from a call dissatisfied. Unanswered questions, vague solutions, and being given the runaround is not what is needed. ROI CX Solutions hires qualified, motivated individuals who have been extensively trained in all facets of the insurance business. Each representative has proven their ability to navigate even the most complex insurance situations and knows how to expertly handle any situation that may arise.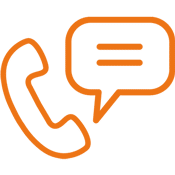 Different Insurance Types
No matter which type of insurance company you are, having someone available to take calls 24/7 is a service your customers will value with professionals that you can trust.
We can serve as your own:
Life Insurance Call Center
Health Insurance Call Center
Dental Answering Service
Personalized Service
Trusted customer care is extremely important in the insurance industry. We know you want your customers to feel as if they've called you directly, which is why we also work hard to adopt your own business' specific greeting, tone, and branding.
Even your most loyal customers will never guess that they've called an insurance telemarketing call center rather than your actual office.
HIPAA Compliant
The Health Insurance Portability and Accountability Act (HIPAA) reduces insurance fraud and abuse, mandates industry-wide standards for healthcare information, and requires the protection and confidential handling of protected health information.
In compliance with HIPAA, ROI CX Solutions is positioned to protect fraud, abuse, and mishaps with billing. Our compliance guarantees the well being of your customers' confidential records. Both you and your customers can confidently trust us to handle your sensitive information with care and security.
PCI Security Standards
In 2006, five global payment brands (American Express, Discover Financial Services, JCB International, MasterCard, and Visa Inc.) created the PCI Security Standards Council. ROI CX Solutions is certified in PCI Data Security Standards and offers this comprehensive protection to our clients.
Our systems are secure and your customers can trust that their financial card information is protected, as is yours.
Customers hate being put on hold for long periods of time. Choosing insurance agency customer service outsourcing will boost your customer service ratings by quickly answering every call. Your staff won't be overburdened with inquiries, and customers will be happy to get fast resolutions to their questions.
By hiring our insurance agency answering service, you won't have as many people on your payroll. You will also have more time to focus on important aspects of growing your business, and you'll be able to utilize your talented employees for what they do best. All of these factors combined mean you'll be saving money and increasing profits over time.
How ROI Solutions Can Improve Your Insurance Agency Answering Service
We understand the importance of knowledge and professionalism in an insurance agency. We brief our agents daily so they can go above and beyond in helping answer your customer's questions. ROI has been Outsourcing since 2008 and always puts your customer's needs first. Request your free quote and learn how we can tailor our services to your needs.