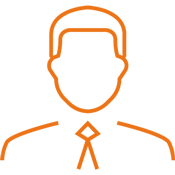 SERVICE OVERVIEW
In today's fast-paced, ever-changing world of business, a company could go broke trying to consistently maintain the most recent training, technology, and equipment. Reassign those tasks and expenses to the call center brokers at ROI CX Solutions. We specialize in the daily operations of businesses. If you've ever wondered, "what is a BPO Service Campaign Provider?" read on to discover a new path to business success.
WHAT IS A BPO SERVICE PROVIDER?
BPO stands for Business Process Outsourcing. More and more companies are hiring outside firms like ROI to handle time-consuming, but necessary, tasks such as accounts payable and receivable, phone coverage, customer service, and order entry with business process outsourcing brokers and agents.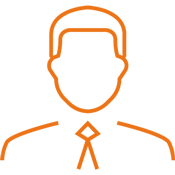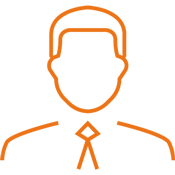 HOW BPO CALL CENTER BROKERS CAN ENHANCE YOUR BUSINESS
Business process outsourcing brokers can save you money. By eliminating the daily tasks that will be completed through your BPO call center, you reduce the number of staff and the amount of space and equipment needed.
As a BPO contact center, we want you to be successful so we maintain rigorous training for our employees, and invest in the most up-to-date technology and equipment. Your business benefits from our drive for excellence as we fulfill your call center campaigns.
Companies all over the world are in need of good outsource partners and often turn to trusted advisers, colleagues, and experienced experts to connect them with a solid partner for their BPO call center outsourcing needs. Whether you are a BPO broker, agent, or commissioned sales representative and have built your career developing the expertise and connections needed to win your client's trust, we are here to help you earn more. As one of the top call center campaign provider broker companies around, we have call center brokers that have the resources and knowledge to help your company grow.
CALL CENTER CAMPAIGNS DESIGNED TO FIT YOUR CLIENT'S NEEDS
At ROI CX Solutions, we understand the value of relationships . We will partner with you to determine the best way to fulfill your client's needs. Whether you want us to take the lead or support you in putting together and presenting a proposal, we are your partner. We compensate you with great finder fees and the best continual commissions that you can find in the industry. Our objective is to win your client over with our outstanding call center service so your commissions will grow. We know that we are representing your reputation and will only take on programs that fit our core strengths.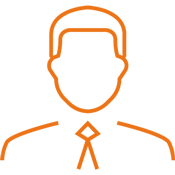 BENEFITS OF BUSINESS PROCESS OUTSOURCING
Consider ROI CX Solutions if you are looking for a business process outsourcing company to:
Provide completely integrated contact center solutions. Our specialties include catalog retail, banking, bilingual (supporting 16 languages and growing), onshore and offshore, inbound and outbound call center campaigns, high volume, lead generation, customer service satisfaction surveys and many other successful programs.
We can support smaller programs as well as large programs (5 to 300 seats or FTE).
Handle proven outbound sales or inbound customer care campaigns.
Fulfill order taking/entry, catalog, fulfillment, activation and upsells.
A BPO PARTNER YOU CAN TRUST
ROI CX Solutions values our partners and are here to dedicate our staff to work side by side with you.
Take advantage of business process outsourcing brokers and other contact center services from ROI CX Solutions so you can realign your remaining resources and increase your business success. Contact us today!