SERVICE OVERVIEW
ROI Call Center Solutions has extensive experience providing outsourced help desk support and services. Our customized contact center solutions, along with unparalleled training and advanced technology ensures that our agents will optimize first call resolutions. Not only that, but we'll provide your end users with unmatched customer service you can be proud to offer.
Help Desk Support
ROI Call Center Solutions is trusted by leading Fortune 500 companies and small start-up business alike. For help desk staff support, we want to be your first and only outsourcing solution.
Our employees have the experience, expertise, and operational efficiencies needed to help you lower your help desk/technical support costs and improve your first call resolution rates.  We're not just a generic help desk inbound call center company. We can handle everything from technical support to customer service, and we do it all with the quality and dedication you expect from a call center industry leader.
Great customer support is necessary for your company's success. Unfortunately, managing those operations can become complicated and expensive. That's where ROI Call Center Solutions comes in. Our outsourced help desk staff solutions offer you the opportunity to streamline your operations without overspending or compromising customer experience. Some of the key benefits you will experience by outsourcing your support desk calls, emails and chats with us include:
Lower Costs
We'll take care of equipment purchases and maintenance. We'll also recruit, hire, and track the performance of call center employees, saving you time and resources.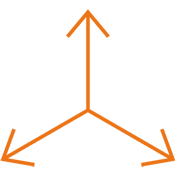 Greater Flexibility
When you let ROI Call Center Solutions handle your help desk outsourcing, you can be spread across different time zones. So when a client calls from Seattle with a problem at the end of the day, they aren't trying to get in touch with someone in Chicago, who has already left the office.
Improved First Call Resolution Rates
As a help desk outsourcing company, we have the resources to solve many problems remotely, resulting in faster resolution and happier customers. This also frees up your IT staff to deal with bigger issues.
Highly-Trained Agents
Because outsourcing help desk operations is our focus, we hire only the best, saving you the trouble of vetting them all yourself. With us, you'll be assured of qualified IT professionals who can solve user problems with thorough knowledge of your product.
Problem-Solving Leverage
At ROI, we'll provide the latest tools and problem-solving leverage your front line deserves. Rather than reading a script, they'll listen, evaluate, and make use of the proper tools to solve each problem on an individual basis
Unmatched Brand Image and Loyalty
Just because you are outsourcing help desk operations doesn't mean you're compromising on quality. Our agents are professionals who go above and beyond KPI's to provide superior reinforcement of your company's brand and reputation.