SERVICE OVERVIEW
ROI Call Center Solutions has extensive experience providing outsourced help desk support and services. Our customized contact center solutions, along with unparalleled training and advanced technology ensures that our agents will optimize first call resolutions. Not only that, but we'll provide your end users with unmatched customer service you can be proud to offer.
ROI Call Center Solutions is trusted by leading Fortune 500 companies and small start-up business alike. For help desk staff support, we want to be your first and only outsourcing solution.
Help Desk Services
Help desk services offer 24/7 phone support to your customers. When they experience technical problems with your product or have any questions about it, they can contact our representatives to get help and answers. ROI customer service help desk representatives are IT professionals in both professional customer service and in your product and business values. Outsourced help desk services offer a customer service solution for your business that will support your customers and keep operating costs affordable for you.
Business owners can expect their outsourced help desk services to help them retain customers by treating them well and providing remote help desk support for technical and other issues. Help desk services serve both customers and business owners by doing the following:
Tracking and regularly reporting customer calls, requests, comments, and incidents

Offering a variety of methods for customer contact, increasing the business's availability and accessibility to all customers

Offering your customers a personalized, human experience that addresses their needs as soon as possible

Resolving product technical issues and helping prevent them from happening again

Supporting customers online and over the phone at any time or location

Assigning and resolving IT help desk tickets

Training help desk call center staff on the products and any changes or updates to the products
The top priority of any growing business should be great customer service. After all, acquiring a new customer is up to 25 times more expensive than retaining one, and increasing customer retention rates can increase profits by up to 95%. Great customer service experiences will keep your customers coming back. However, small and mid-size businesses don't always have the resources to offer their customers around-the-clock support. Even staffing customer service during business hours might be difficult.
How Can Outsourced Help Desk Services Benefit My Business?
Hiring your own help desk team for customer support can be costly, including full-time salary, benefits, and even office supplies. Providing support after hours increases costs as well. If you don't hire your own dedicated help desk team, other employees will have to take time away from their designated jobs to respond to help requests from customers. This may result in lost time and productivity.
That's where ROI's help desk services come in. Outsource your technical support to our experienced, US-based help desk call center employees to keep your customers satisfied. Curious about how outsourced help desk services can benefit your business? ROI has answers to your questions:
Lower Costs
You won't need to hire a local team to help with customer service questions. We'll take care of all equipment purchases and maintenance. We'll also recruit, hire, and track the performance of call center employees, saving you time and resources.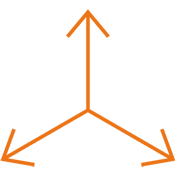 Greater Flexibility
When you let ROI Call Center Solutions handle your help desk outsourcing, you can be spread across different time zones. So when a client calls from Seattle with a problem at the end of the day, they aren't trying to get in touch with someone in Chicago after hours.
Highly-Trained Agents
Because outsourcing help desk operations is our focus, we hire only the best, saving you the trouble of vetting them all yourself. With us, you'll be assured of qualified IT professionals who can solve user problems with thorough knowledge of your product.
Unmatched Brand Image and Loyalty
Outsourcing help desk operations doesn't mean you're compromising on quality. Our professional agents go above and beyond KPI's providing superior reinforcement of your company's brand and reputation.
Improved First Call Resolution Rates
As a help desk outsourcing company, we have the resources to solve many problems remotely, resulting in faster resolution and happier customers. This also frees up your IT staff to deal with bigger issues.
Problem-Solving Leverage
We provide the latest tools and problem-solving leverage your front line deserves. Rather than reading a script, they'll listen, evaluate, and make use of the proper tools to solve problems on an individual basis.