The Best 24-Hour Telephone Answering Service for Any Organization
A low-priced live answering service can help you scale your business quickly. ROI CX Solutions is experienced at supplying the resources for businesses like yours that need outsourced answering services.
We have the best answering service for small businesses, as well as virtual phone answering services for medium and large businesses. Your company should get the advantages of an expert inbound virtual answering service.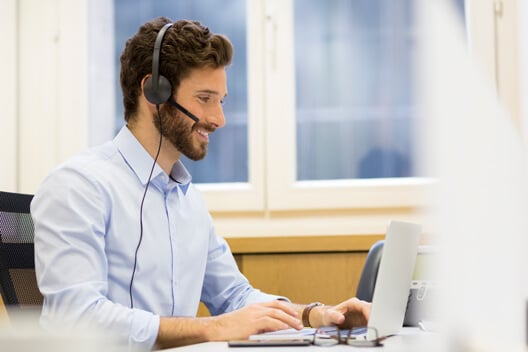 Advantages of 24-Hour Telephone Answering Services:
Affordable answering service pricing
Calls answered 24 hours per day
Pre-qualification of leads
Experienced customer service agents
Enhanced call analytics
Supports time to manage and improve your organization
Because of ROI's track record as an award-winning provider of business phone answering services, you will be confident that your customers will receive top-quality customer care. You shouldn't have to ask, "How do I answer the phone?" Free your attention for high-value tasks aimed at building your organization, whether it's a startup or a mature business.
24/7 Services
We never take a night off. We have more than 1,000 agents who live in the US and other countries. That means your virtual phone answering service is always ready to professionally field calls from your organization and your customers or patients—any time of the day, night, or year.
What does a virtual receptionist do? We will answer the phone quickly and respectfully when your customers call, and deliver your chosen brand and culture messages. Callers will feel that they have reached a professional, caring employee in your own company, rather than outsourced answering service.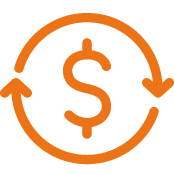 Affordable
If your organization needs virtual assistants, receptionists, or customer service agents, you can reduce labor expenses using our virtual assistant phone answering service, which can operate 24/7 and doesn't require benefits and vacations. Instead of expensive salaries, you can pay for a flat-rate live answering service—for significant savings.
Business phone answering services from ROI CX Solutions have excellent answer service reviews. Our virtual assistants and agents exemplify the best of your brand to every customer.
Enhanced Call Analytics
What does an answering service do? We give you opportunities for business improvement. ROI CX Solutions can generate detailed analytics through call tracking. Now, every call can extend your store of profitable data.
The agents in your virtual answering service can then guide each caller toward one of your calls, whether that is better lead generation, higher customer service scores, or spreading your brand message.
Why ROI Solutions is perfect for Your 24-Hour Telephone Services
ROI Solutions is one of America's fastest-growing companies. This is because of our dedication to providing service that goes above and beyond. With over a decade of experience, we aim to stand out against the competition. Contact us today to learn how ROI's 24-hour answering service can help your business.