Customer Service Outsourcing
With award-winning customer service outsourcing like ours, why trust your customers to anyone else? Outsourcing is an excellent option if you're looking for an affordable way to streamline your business processes.
But wait! There's more!
ROI CX Solutions is an award winning provider of outsourced customer service and call center solutions for online and catalog retailers, direct response advertisers, financial institutions, hosted telecommunications, website hosting, clothing retailers, government, and higher education. Here are some of the reasons why the nation's top brands choose ROI:
We provide the best in customer care, inbound and outbound sales, technical support, customer relationship management, order taking and processing, chat support and email response.
ROI CX Solutions provides a world class customer service experience at every customer touch point.
Inbound customer calls, chat, and email are handled with the highest degree of professionalism and care by our award-winning team.
Outbound services include customer experience surveying, market research, lead qualification, customer retention, and prospect qualification programs.
We offer dedicated 24x7x365 live support along with seasonal programs, after hours, and overflow services. Our team is flexible and will tailor our programs to your needs to ensure your ultimate satisfaction.
We don't mean to brag but…
We realize that as a customer service outsourcing partner we are on the front lines representing our client's brands to their customers. Growing the valuable relationship, between you and your customer, is something we understand. That is why we make it a first priority to act as a partner with our clients. One of the greatest ways we do that is by helping them build their brands and their business.
We have helped many of our clients consistently grow their brand in the marketplace. Through our efforts we've been able to win the SSPA Excellence in Service Operations award for one of our clients, helping them beat out companies such as Hewlett Packard, Dell, Xerox, and other well-established customer support outsourcing companies. It is success stories like that which make us excited to work with our clients.
When working with us you will find that not only do you get great service, you get a business partner who will bring valuable recommendations and insight to the table to help you grow your business and bottom line. We understand that your success is our success and we want to help your business grow.
Our Services
ROI offers a wide array of services, so you can get the support to meet your specific needs. Here are just a few of the customer service outsourcing services we offer our clients.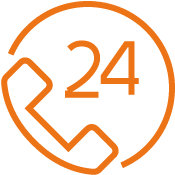 No matter how intuitive your product seems, some customers are always going to need phone support to get help navigating it. We're there to answer customer questions, any time of day or night.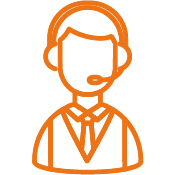 Customer feedback is vital to improving your business and developing a loyal following. We're happy to conduct feedback calls that give you the important input you're looking for to take your business to the next level.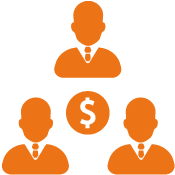 Our sales team has the interest of the customer in mind. We're always courteous and respectful in our sales tactics, so your customers come away with the right product to better their user experience.
We help customers discover other products to enhance their lifestyle through the art of cross-selling. Our experienced sales team will represent your company well and help significantly increase your profits over time.
Our Culture – Customer Service
ROI CX Solutions has been a chosen customer service outsourcing partner for several global brands. Some of its service partners include The Men's Warehouse, Visa, and Samsung, to name a few. At ROI CX Solutions we've aligned the entire organization around one culture: to provide the best customer experience possible. With our focus on a culture of excellent customer service, we have grown our client's brands to be the best in their industries.
Trust ROI Solutions with your Customer Service Outsourcing
We understand that ROI Solutions is representing your brand every time we answer a call or chat. We pride ourselves on being prepared, professional, and punctual in responding so you can stand out from your competitors. Reach out to us today and see how we became one of the best customer service outsourcing companies in America.