We're ROI Solutions
We're kind of a big deal.
With our award winning services, we have helped Fortune 500 businesses win over their customers, year-after-year.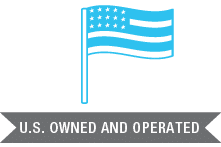 Since opening our doors in 2008, ROI Solutions has been owned and operated in the U.S., supporting hundreds of jobs to those closest to home.
To help you increase your global footprint, we offer support in nineteen different languages.
Who we are
ROI Call Center Solutions is more than just an outsourcing company; we provide state-of- the-art and cutting edge solutions for our client's custom needs based on their business. Owned and operated in the US, we provide customer support specializing in inbound and outbound teleservices, email response, live web chat, employee leasing and interactive voice response (IVR) services, and more. Our multiple contact centers worldwide provide support 24/7/365.
We're here to help your business succeed
Our outsourcing advantages include helping lower operating costs, improve quality of customer care, and help your company thrive in a weakened economy. By working with ROI Call Center Solutions, you can eliminate the challenges and risks associated with outsourcing while increasing revenue and improving your overall customer satisfaction.
You expect results. We deliver them, and so much more.
Our highest priority is your satisfaction and the success of your business. Our services have helped countless business save on operating costs, increase revenues, and improve their overall customer satisfaction ratings. Our superior services are available to you and your customers 24 hours a day, 7 days a week, and 365 days a year.