Overview of Lead Generation Call Center Services
Lead generation call center services through an outbound call center provide a steady stream of quality sales leads. No staff time wasted on contacts that will never come to fruition. If you are looking into outsourcing to an outbound call center for sales lead generation services, ROI CX Solutions has what you need to grow your business.
At ROI CX Solutions, we deliver only the highest quality sales lead gen call center services in the industry, proving time and time again that we are one of the best business lead generation companies around. We guarantee that the business leads we offer have been contacted, verified, and qualified by real people in our call center using high-quality lead qualification questions to ensure the sales leads you receive are completely reliable.
Satisfaction Guaranteed Lead Generation Call Center Services
We have been providing telephone lead generation services for businesses of all sizes, from small businesses to Fortune 500 companies, and covering a wide variety of industries. Our prices are competitive, and our customers always come away happy with the inbound leads we generate. All in all, when you work with ROI CX Solutions, you get quality assurance and enjoy the following benefits:
Phone Verified and Pre-Screened
Warm transferred directly to you when qualified
Responsive and ready
Generated within the last 24 Hours
Save time with qualified leads
More sales volume
Reliable intelligence about your prospect's behavior and preferences
A decrease in the cost of sales
Increased awareness of your brand within your target market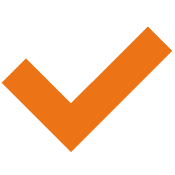 All Call Center Leads Are Verified
We promise that all interview leads have in fact agreed to speak with a representative from your company. With the use of an auto dialer, these leads are contacted and asked to confirm their interest, with the simple press of a button. This allows us to generate leads quickly and efficiently, with a 100% guarantee that the person on the other end of the phone line has a genuine interest in being contacted.
Pre-Qualified Leads Save You Time and Money
Qualifying leads can be one of the most time-consuming and cost-intensive parts of running a business. With our rigorous quality lead generation criteria, you can be sure you're only reaching out to interested, qualified prospects that are ready and willing to listen to what you have to say, allowing you to better utilize your time. These quality leads are screened and verified through one of our call centers using a lead qualification checklist, at which time they are either told to expect a call from a representative, or the lead is warm transferred directly to a customer service representative at that time.
A More Efficient Use of Your Time
When you choose to use ROI CX Solutions' outbound call center lead generation services, you can rest assured that the sales leads you receive will only put you in contact with people who are anxious to hear about your business. This, in turn, will lead to a more efficient use of your time, cutting out wasted phone calls and rejection. What could be better than that?
Advantages of Using Lead Generation Call Center Services
By taking advantage of our call center leads, you do not have to cold-call potential customers. This saves you the time and effort of those awkward calls. The call center will verify that the customer wants a follow-up call from you, so the new customer is already looking forward to your call.
Call center leads are "fresh" and verified within the last 24 hours, so contact information is accurate and the customer is still thinking about your product or service when you contact them.
The personal interaction between our outbound call center and the client can also provide additional data about your new customers, such as other product needs, behavioral quirks, or even preference as to the best time of day for contact.