SERVICE OVERVIEW
Welcome to your trusted partner in healthcare and health insurance call center services. In the complex world of healthcare, clear communication and effective service can make all the difference. That's where we come in. Our comprehensive suite of services, built on tech and delivered by talented agents, is designed to streamline your operations and enhance patient satisfaction.
At ROI CX Solutions, we understand the unique challenges that come with healthcare communication – from managing insurance claims to scheduling appointments and coordinating care. Our industry-leading solutions are here to help. Our team of professionals, trained in healthcare-specific customer service, is ready to provide accurate, compassionate, and efficient support to your patients, providers, and members. Experience the peace of mind that comes with knowing your healthcare call center services are in expert hands. Let us support your mission of providing superior care.
Customized Customer Care
In the healthcare industry, one size never fits all. Each patient, provider, and member brings unique needs, concerns, and expectations. That's why at ROI CX Solutions, we place customized customer care at the heart of our call center services.
Our expert team is trained to listen, understand, and tailor our support to meet individual requirements, fostering an environment of respect and personalized attention. With our customized care approach, we provide consistent, compassionate, and efficient care that resonates with your values and the unique needs of your partners in the healthcare sector. In doing so, we not only serve your stakeholders but also strengthen your brand and build lasting, trust-based relationships.
Why Choose Healthcare BPO Call Center Services
As you strive to improve the communication between patients, providers, clinics, and offices, consider the various benefits that come with outsourcing healthcare call center solutions and how ROI CX Solutions is setting the standard.

When you outsource your healthcare contact center with us, you'll experience firsthand how our Healthcare BPO call center services add value to yours.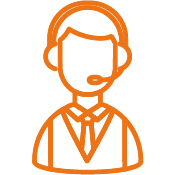 Claim Services
Navigating healthcare claims can be a complex and stressful process for patients and providers alike. Our dedicated Claim Services are designed to alleviate this burden, managing every facet of the claims process with accuracy and efficiency. 
From initial filing through verification, adjudication, and payment processing, our team ensures smooth operation. We handle inquiries, resolve disputes, and provide clear explanations of claim outcomes. 
Our goal is to make the claims experience straightforward and seamless for all stakeholders, ensuring patients and providers can focus on what matters most – healthcare.
Membership Services
Members are at the core of any healthcare organization, and providing them with exceptional service is crucial. That's where our Membership Services come into play. At ROI CX Solutions, we offer comprehensive support to your members, assisting them with enrollment processes, plan information, billing inquiries, and more.
Our team is adept at addressing member concerns, providing accurate information, and fostering positive interactions. We also focus on proactive communication, keeping your members informed about policy changes, preventive care opportunities, and benefits updates. Trust us to deliver the personalized, responsive service your members deserve.
Provider Services
In the intricate landscape of healthcare, we understand the challenges providers face. That's why our Provider Services are designed to offer robust support to your network of healthcare professionals.
At ROI CX Solutions, we assist with claim submissions, payment inquiries, policy updates, and more. Our team is equipped to provide timely and accurate information, helping providers navigate the healthcare system effectively. We also facilitate communication between providers, patients, and insurers, promoting transparency and understanding. By taking care of these administrative tasks, we empower providers to focus on their primary mission – delivering quality care to patients.
Appointment Scheduling Support
Managing schedules can be a time-consuming task in the healthcare industry. Our Appointment Scheduling Support services aim to streamline this process for both providers and patients. At ROI CX Solutions, we handle everything from initial bookings to confirmations and reschedules, ensuring a smooth and convenient experience for all.
Our team provides prompt responses to scheduling inquiries and is equipped to manage high-volume call periods. With patient satisfaction as our priority, we offer flexible scheduling solutions that cater to patients' needs while optimizing providers' time. Trust us to handle the intricacies of appointment management while you focus on delivering quality healthcare.
Utilization Management
Effective Utilization Management is key to ensuring the right care is delivered at the right time, maximizing both healthcare outcomes and cost-efficiency. We provide comprehensive Utilization Management services, handling prior authorizations, determining medical necessity, coordinating patient care, and more.
Our team works diligently to ensure compliance with healthcare policies and regulations while promoting the efficient use of resources. With a keen understanding of healthcare protocols, we help guide patients and providers through the process, ensuring clear communication at every step. Count on us to navigate the complexities of Utilization Management, enhancing the value of your healthcare delivery.
Care Value
Enhancing Care Value is central to our mission at ROI CX Solutions. We believe that better health outcomes and patient experiences are achieved when we actively address gaps in care and provide robust support.
Our Care Value services include proactive member and provider outreach, aimed at educating and empowering individuals to manage their health effectively. We work tirelessly to ensure that every interaction adds value to the patient's care journey, from providing information on preventive services to assisting in the management of chronic conditions.
Through our services, we strive to enhance healthcare accessibility, quality, and efficiency, truly embodying the value of care.
Frequently Asked Questions
What Are Healthcare Services in BPO?
Healthcare BPO is when a hospital, clinic, or other healthcare provider hires an outside company to handle some aspect of business operations. Many healthcare providers opt to outsource responsibilities such as billing, coding, staffing, or data processing (like lab tests and insurance processing).
Outsourcing these tasks helps to reduce costs and increase efficiency within the organization. It also allows healthcare organizations to grow and better serve an increasing number of patients. As the Baby Boomer generation enters old age, the demand for healthcare services will continue to increase, and many companies will seek healthcare BPO to ease the burden.
What Is a Healthcare Call Center or a Health Insurance Call Center?
A healthcare call center is an outside company that handles phone calls, emails, text messages, and more on behalf of a medical clinic, hospital, pharmacy, or other healthcare organization. Communication may be inbound, outbound, or a mix of both. These call centers help organizations handle fluctuations in call volume and to streamline customer service, billing, and other tasks.
The best healthcare call centers follow strict HIPAA regulations, have strong cybersecurity, and act as an extension of the healthcare facility.
What Is the Healthcare Process?
In America, the typical healthcare process involves four stages, which include:
Maintaining health/disease prevention
Identifying health issues
Diagnosing diseases and other conditions
Treating and/or curing health problems
These four processes work together to offer a better quality of life for all individuals, as well as a more positive end-of-life outcome. The phases may not necessarily occur in a linear fashion but could be happening simultaneously.
Choose ROI CX Solutions for Your Medical Center Today
At ROI CX Solutions, customer satisfaction is our priority. We understand that having positive customer service experiences reflects your brand. Our representatives are trained to become familiar with the details and in and outs of your company, allowing us to provide accurate information to your clientele. Reach out to ROI CX Solutions and start customizing your experience.