SERVICE OVERVIEW
Education is a great field. As an institution, you get to connect eager people thirsty for knowledge to the information that can lead to life-changing careers and opportunities. It is a chance to make a positive change in the lives and communities your organization serves.
Education also comes with a lot of questions. It can be complicated for any student, particularly for people new to higher education, student loans, and admissions processes. To keep your students and prospective students informed and on track, you need to be able to provide them with all the information and resources necessary to help them navigate the hurdles from admission to graduation.
That is why partnering with ROI CX Solutions makes sense for your educational institution. Your students get access to live customer service and support to answer all their questions any time of the day, and you get the peace of mind that comes with knowing that no prospective student misses out on key information that would help get them enrolled at your institution. As an added bonus, we save your organization money when you outsource this key function to ROI.
Higher Education Call Center Services
Going to college, or going back to college, is a major decision. For prospective students, the process brings with it a lot of trepidation and questions. As an institution of higher education, you do not want to miss the opportunity to enroll new students because they lacked the information they needed to navigate the process.
Our team of call center professionals will represent your institution and be ready to answer any questions your prospective students may have. We deliver information about your organization just as you would yourself. We will help prospective students with the application process, the enrollment process, financial aid questions and applications, and getting registered for classes. We will be there to share the details of each of your programs so students can decide what program works for them and their career goals. If they need to speak with one of your administrators or instructors, we will make that connection. That way, you get the pressing calls that require your attention in a timely manner, while our team takes care of answering all of your initial inquiries and general information requests.
Department of Education Customer Service
As you know, one of the biggest perceived challenges for new students can be navigating the ins and outs of student loans and Federal Student Aid. ROI CX professionals are trained to provide the latest information to your current and prospective students. We field all incoming calls and relay calls to your staff when necessary while handling all other inquiries to keep your students on their educational path. This frees your team to focus on other tasks and helps save you money by outsourcing this vital but consuming aspect of running a successful institution.
From providing information and links for student aid information to following up to keep the process moving, we help fill an important part of your operations. Our professionals give your organization a friendly, informed, and helpful voice to walk students through any obstacle they encounter on their path to enrolling in your courses.
Higher Education Lead Generation
We know how important it is for your institution to reach more people to get students enrolled each year. We field inquiries from prospective students and offer all the latest information you want to be provided to them. Our team is skilled at delivering your value propositions and linking interested people to your team so they can get enrolled. We can even take applications or initial application information over the phone to get the process moving along. We offer timely and professional follow up so you don't miss a single lead. We can help you schedule campus tours and provide reminder calls to make sure your prospective students feel welcome and supported. Our higher education lead generation services will help your organization stay ahead.
Turn to ROI CX Solutions to increase your higher education institution's capacity to reach and secure more students for your programs. We offer time and money saving services that get results. Our 24/7 availability makes your institution accessible and supportive of your future students. Contact us today for a free no-obligation quote and learn more about what ROI can do for you.
Benefits of Higher Education Call Center Services
College can be overwhelming for many students. Sorting out the logistics of course enrollment, admissions, and loans is a big responsibility, even for those older students attending school for the second time.
ROI CX Solutions supports students by answering any and all questions that may come your way on a daily basis.
Without the help of ROI CX Solutions, you may occasionally miss phone calls and be pressed for time. But answering phone calls is our full-time gig, and we always have the time and resources to answer questions thoroughly and completely.
Here are some of the other benefits of enlisting our higher education call center services:
You may spend much of your day answering phone calls that need to be routed to another department. When you hire us for higher education call center services, we'll take care of those calls and route them to the person best equipped to provide answers.
This cuts down on call time and maximizes efficiency for all involved. You'll have a more satisfied, focused student, and have more time to do what you do best.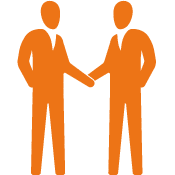 Enrolling in classes is sometimes like working on a 1000 piece puzzle, without knowing what the image is supposed to look like.
When your students have trouble fitting all their prerequisites into their schedule, we can help. When students need to switch classes after the semester has already started, we can help. Class registration is one of our specialty services, so you can rest easy that your students have a reliable resource to help them manage their course load.
Financial Aid Information
Many students aren't able to reach their higher education goals without student loans or federal student aid.
Getting this type of financial assistance can be complicated and time-consuming, and we help lighten the burden for you and your students.
As a higher education call center, we're experts at handling calls about financial aid and giving students the right information to keep moving forward with their loan application.
Every higher education institution needs new prospective students to keep their doors open, and ROI CX Solutions can help you do just that.
Our higher education call center services include skills in effective lead generation, so you always have potential students in the pipeline. Use our services to schedule campus tours, make reminder calls, and deliver value propositions.
MAP calling is an answering service that helps to relieve the burden of administrative duties within your higher education institution.
We have a team of experienced virtual receptionists ready to handle questions of all types on behalf of your school. MAP calling is totally customizable, so you can tailor our services to meet your needs.
We'll answer live phone calls quickly, so none of your students are left with unanswered questions. Our services cover questions for admissions, the IT department, alumni office, security, and much more.
ROI Solutions is Here for Your Education Call Center Needs.
Whether your students need help with financial aid or have general questions, our higher education call center services have you covered. With our 24-7 availability, your students will always receive the help they need. We dedicate our time to learning and providing call center services that will make your education center stand out. Contact us today to find out more.