The Many Benefits of Call Center Services for Small Businesses
Running a business comes with many challenges and risks. About 20 percent of small businesses fail in their first year, and roughly half won't last five years. Given these sobering statistics, it's critical to know how you can increase your chances of success. One way to help your small business stick around for the long haul is to provide excellent customer service.
What Are Call Center Services for Small Businesses?
When customers know they can call you anytime with an inquiry or to resolve a service issue, they tend to remain loyal to your brand and refer others. However, as your business grows, the constant need to handle calls and interact with customers can be overwhelming. This is where professional call center services for small businesses become invaluable.
ROI CX Solutions can help you focus on other critical aspects of your business operations. By outsourcing your call center needs to us, you won't have to worry about taking orders, dealing with customer concerns, making outbound sales calls, and other contact center tasks.
Benefits of Using Call Center Services for Small Businesses
ROI CX Solutions understands that it's not always practical for small businesses to hire a full-time, in-house help desk team. When you partner with us, you get to enjoy the many benefits of our call center services.
24/7 Call Center Services for Small Businesses at a Fraction of the Cost
Hiring a team to provide customer support 24/7 can be expensive. Even if you delegate this task to your existing employees, they'll likely have less time to work on their designated jobs, decreasing productivity. Paying them overtime to handle the extra workload might also come at too high a cost. With our agents, you ensure there's always a friendly voice to greet your customers without exceeding your budget.
Competitive Advantage
If your competition has 24/7 live operator assistance and you don't, they have the edge over you that is bound to affect your bottom line. Customers might soon turn to your competition if they can't get the assistance they need from you. ROI CX Solutions can provide you with round-the-clock call center coverage to make your business a more attractive option.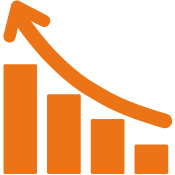 Spend Your Money on Other Business Needs
Hiring and training someone to manage customer calls is costly and time-consuming. By outsourcing your answering services, you can help grow your business quickly. Our cost-effective call center services for small businesses let you save money so you can fund other projects while keeping customers satisfied. In addition, we will handle your communications responsibilities, so you don't have to.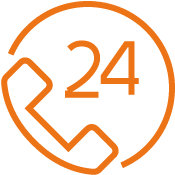 No Need to Buy Equipment
With our call center services for small businesses, you don't have to purchase equipment or maintain infrastructure. You can save on rent, electricity, and other expenses and leave technology management and implementations to us.
Pay Only Actively Working Agents
Unlike hiring additional employees, you only pay for the time our agents work on your behalf. This means paying only for what you need instead of paying someone whether or not they are on calls.
Customizable
Our call center services for small businesses don't take a one-size-fits-all approach. Instead, we offer fully customizable and flexible plans. We train our agents to best address the needs of your customers through the call center.
Customer Service Information
ROI CX Solutions' call center services for small businesses can gather and track customer service information to improve analysis processes and conversion into market opportunities. We can identify customer trends and new ways to help your small business flourish.
Why Choose Us For Call Center Services For Your Small Business?
We Understand Small Businesses
Even after years of continual growth, ROI has never stopped embodying the spirit and enthusiasm of small business. We know that growing a small business entails certain opportunities as well as unique challenges that require an invested partner in order to be effective.
A Partner You Can Trust.
All clients, big or small, can rest easy and be sure that their priorities become our priorities. When you have a small business, you want to make sure that your reputation is in good hands. Engaged communication and unparalleled transparency are at the forefront of every partnership.
With our award-winning services, you can increase your output and maintain your business identity. Beyond virtual answering services, we offer call center solutions that support business growth.
List of Call Center Services for Small Businesses
Here's what we can do for you:
24/7 small business customer service
Live operator appointment scheduling
Website and work ticket integration
Small business order taking/eCommerce support
Event and seminar registration
Virtual receptionist and call routing
Service dispatching and emergency relay
But the list goes on. Whatever call center solutions you need, we've got you covered. We'll give you superior customer service and treat your customers with genuine care and concern.
Discover How ROI CX Solutions Can Help Your Small Business
When customers know they can rely on your brand to help resolve an issue, they are more likely to remain loyal customers and recommend your company to others. With ROI CX Solutions, you can focus on growing your business while we handle any customer concerns with our 24/7 call center services.