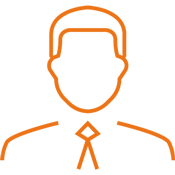 SERVICE OVERVIEW
ROI Call Center Solutions has experience with several types of Interactive Voice Response (IVR) systems to support our live-operator inbound call center services. We support several types of applications, including forced pre-call messages, information delivery, menu routing, warm transfers, and others.
We have IVR capabilities on site through our various technology platforms in conjunction with live operator programs to assist clients in reducing costs associated with basic and/or repetitive call requests. We primarily utilize our IVR system for front-end messages or call routing options (i.e., press 1 for customer service, press 2 for sales, etc.).
What is an IVR System?
An interactive voice response system is the comforting voice at the beginning of a call that prompts you to "press 1 to talk with a customer service representative." It allows you to channel customers through a customized phone experience, so they can be connected to the most appropriate person. Ultimately, it decreases the frustration of your callers and allows you to reduce costs by streamlining your customer service process.