The Many Benefits of Offshore Call Center Services
Are you overwhelmed by the number of calls you have coming into your business? Or maybe you're lacking the quality leads you need to help your company thrive? An offshore call center just might be the perfect solution, saving your business valuable time and money, and allowing you to thrive like never before.
What does offshore outsourcing mean? An offshore call center is a third-party company located in another country that is hired to operate another company's customer service department. These call centers are usually cheaper and more efficient than in-house customer service departments, and they're able to provide around-the-clock service to customers.
Why Use Our Offshore Call Centers?
If you're weighing offshore call center pros and cons, you can rest assured that all of your worries will be set aside when you choose us for offshore outsourcing.
1. Save Time and Money
One of the biggest reasons any company chooses to use offshore call centers is to save time and money. In fact, when many people think of an offshore call center definition, that's the first thing that often comes to mind. We can certainly help you in both of these areas, but we won't do it at the cost of quality customer service. Allow us to take repetitive, time-consuming tasks off your plate, so you have more resources to invest in other aspects of your business.
2. We Understand Your Business
We'll take time to get to know the ins and outs of your business, expertly representing your business in every aspect of the job. We handle lead generation, telemarketing, appointment scheduling, and a number of other important services to help your company grow.
3. Quality You Can Trust
We use our expertise to provide unparalleled service that matches the culture and values of your company. By selecting only top-notch employees to staff our call centers, we deliver the best customer service you'll find in the business. You'll have more time to run your business and spend less time training employees and managing their day-to-day operations.
ROI's Offshore Call Centers
ROI CX Solutions can help you with all of your offshore call center needs. We'll answer phone calls, send emails, or offer live chat support at any hour of the day or night. But that's not all we do—learn more about our other offshore call center services below.
Appointment Scheduling
Getting appointments on the calendar is the first step to nurturing leads. Though the task is simple, it takes time and dedication to make it happen. Let us take this job off your plate—we'll automate the process so you'll have all the information you need for your next appointment.
Inbound & Outbound Telemarketing
ROI CX Solutions is well-equipped to both take and make calls on behalf of your company. You'll save money by not having to buy all of the phones, desks, and computers needed to outfit a whole in-house call center.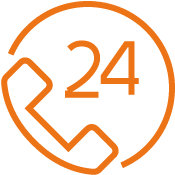 24/7 Customer Support
Whether you need 24/7 customer support or extra staff to help during the busy hours, our offshore call centers are the perfect solution. We thoroughly train our staff so they understand the nuances of your business and can help your customers over email, phone, or chat.
B2B Telemarketing
Hiring and training an in-house telemarketing team takes a great deal of time and resources. Outsource the job with our offshore call centers and we'll hire the perfect team for your needs. Our experience forms an effective telemarketing plan that helps your company grow.
Surveys
Surveys are an important way to learn more about your customer base. We'll send emails or make phone calls to gather survey data on behalf of your business, so you can make more informed decisions about where your company should be headed in the future.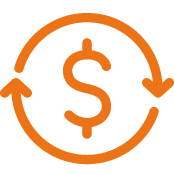 Market Analysis
Every smart business knows market analysis is an essential first step before launching a new product or service. Allow us to do all the legwork for you. We'll send surveys, make phone calls, and collect data essential to your target audience.
Lead Generation
Need to improve the flow of your sales funnel? We can help. Using a data-driven approach, our team will nurture and deliver you quality leads that convert into customers. We're ready to step in and send you a steady list of leads that are teeming with potential.
Finding a Worldwide Call Center
Now that you understand the meaning of offshore call centers, you can see the many reasons it might be helpful for your business. ROI CX Solutions is eager to help you build your company with the help of our offshore call center services. ROI Solutions has been helping companies with offshore call center services for over a decade. We understand how to connect with customers and represent your brand in the best way possible. With offshore locations and call center support in over nineteen languages, you can trust that we have you covered. We are eager to provide the best offshore call center services available. Reach out to get your free quote today.