SERVICE OVERVIEW
Staff seat leasing, or employee outsourcing, is an ideal solution for businesses needing professional and reliable assistance with managing human resources, payroll, and employee benefit services.
At ROI CX Solutions, we understand that owning and running a business can be difficult, especially when it comes to effectively managing the tedious, technical aspects. That's why we offer employee leasing services that specialize in staff outsourcing across all industries. Whether your company is a one-man contractor or a multi-headquarter industry, our employee leasing solutions are ideal for any type of business.
Increased Focus on Core Competencies
ROI CX Solutions' employee seat leasing services allow your business to concentrate on the core components that increase your company's bottom line. Outsourcing the responsibility of managing in-house personnel allows your company to devote more time to focus on the valuable aspects that grow your business like meeting and retaining new clients, creating new and original business services, and launching effective marketing campaigns.
Additionally, staff leasing services free you, the business owner, from concentrating too much on factors that risk slowing your business down like employment policy and procedure issues. By eliminating these distractions and potential setbacks with employee leasing solutions, you can simplify the overall business process and generate greater income.
Benefits of Employee Leasing Solutions
One of the biggest challenges facing businesses today, especially small and medium-sized businesses looking to grow, is being able to take on big projects without growing too fast. Of course, big projects are key to growth, but if the workload is too large for the size of your current team, you typically have to make the difficult choice between adding employees along with the additional human resources expenses or passing on lucrative opportunities that can help make future growth possible.
Employee Benefits' Savings
Employee benefits are one of the biggest expenses of running a business. However, with our employee leasing solutions, your business can save on this major expense paying each leased employee a fixed salary per year directly to the employee leasing company.
At ROI CX Solutions, it is our responsibility to shoulder your leased employee's insurance, paid leave, sick leave, and other employee benefits that your business would otherwise be responsible to pay.
Our employee leasing services also give you the peace of mind to know you'll be able to scale staff as demand requires. By partnering with ROI CX Solutions, you'll have the capacity and scalability to need to handle the demands of your business.
Additional Staffing Offered
The great thing about employee leasing is that you get the additional capacity you need when you need it. You can quickly add to your team size so you can take on large projects or new functions. These can be projects contracted from an outside partner or something that your team has designed internally and wants to get done quickly. When the project is done, you don't have to worry about having enough work for all of your new employees, and you don't have to think about painful layoffs.

The staff leasing arrangement is designed ahead of time to end at a certain date or at the completion of the project. This gives you the freedom to think big about taking on new projects and can really facilitate your future growth. With staff leasing, you can manage your organizational growth more gradually.
Reduced Risk and Liability
Employee leasing solutions from ROI reduces risk and liability for our outsourcing companies that are usually present in managing and training in-house employees. Our employee leasing services provide you with outsourcing solutions for account managers, trainers and quality assurance specialists who support your leased staff through the course of your outsourcing service.
Our professional outsourcing staff will help your leased employees perform the assigned tasks to the best of their ability through quality training, feedback, and progress reports. We'll even answer any work related questions you might have concerning staff leasing solutions. Our attention to detail and strict work policies guarantee you the highest quality employee and services available through outsourcing services.
Hiring new employees is expensive. Of course, having the right people on your team is worth the cost. However, for temporary projects or seasonal work, staff leasing is a much more cost-efficient alternative. You get the added capacity you need to get the work done, without the added human resources workload and associated costs.

With staff leasing services, you also get employees who have already been vetted. When you work with a trusted staff leasing company, you know they've done their homework by hiring qualified people. This takes a lot of effort and worry off your plate so you can get your new temporary team working and get projects completed. When new projects or busy seasons are on the horizon, you then know who to turn to for your staff leasing needs.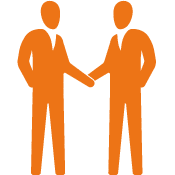 The PEO industry, which includes staff leasing solutions, is booming and expected to grow at an annual rate of 8.1%. With the right staff leasing partner, you can add employees for big projects without taking on the increased infrastructure that you might not be ready to maintain beyond the life of the big project.
Staff leasing is different from co-employment. Co-employment is a useful arrangement in which employees are hired by the client company, meaning you, but the co-employment firm takes care of all the human resources aspects of their employment. The two arrangements share similar aspects, but staff leasing involves complete hiring and HR work from your trusted leasing firm. You manage the projects and define the work to be done, while all the hiring and HR aspects are handled for you.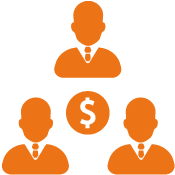 More Freedom
The freedom that staff leasing offers is tremendous. Staff leasing firms help you by providing the additional employees that you need in order to get your work done. Call center solutions are the perfect example to illustrate the benefits of staff leasing. Your business can add entirely new functionality, like a call center for outbound marketing or inbound customer service. You can add this dynamic new element to your business while not having to invest in massive human resources costs. You also save on line items like employee benefits.

Best of all, you can add all these new employees and they come fully trained. Your staff leasing partner company gives you access to a professional team that has experience doing the very function you want to add to your business, like a call center.
Never be Short-Handed Again With ROI CX Solutions
With ROI CX Solutions' flexible scalable staff and seat leasing, you can always make sure you have enough coverage even during your busiest times of the year. We have agents available 24/7, 365 days a year ready to aid however they are needed. Contact us today to learn why top companies in every industry trust ROI.