SERVICE OVERVIEW
Staff seat leasing, or employee outsourcing, is an ideal solution for businesses needing professional and reliable assistance with managing human resources, payroll, and employee benefit services.
At ROI Solutions, we understand that owning and running a business can be difficult, especially when it comes to effectively managing the tedious, technical aspects. That's why we offer employee leasing services that specialize in staff outsourcing across all industries. Whether your company is a one-man contractor or a multi-headquarter industry, our employee leasing solutions are ideal for any type of business.
Increased Focus on Core Competencies
ROI Solutions' employee seat leasing services allow your business to concentrate on the core components that increase your company's bottom line. Outsourcing the responsibility of managing in-house personnel allows your company to devote more time to focus on the valuable aspects that grow your business like meeting and retaining new clients, creating new and original business services, and launching effective marketing campaigns.
Additionally, staff leasing services free you, the business owner, from concentrating too much on factors that risk slowing your business down like employment policy and procedure issues. By eliminating these distractions and potential setbacks with employee leasing solutions, you can simplify the overall business process and generate greater income.
Employee Benefits' Savings
Employee benefits are one of the biggest expenses of running a business. However, with our employee leasing solutions, your business can save on this major expense paying each leased employee a fixed salary per year directly to the employee leasing company.
At ROI Solutions, it is our responsibility to shoulder your leased employee's insurance, paid leave, sick leave, and other employee benefits that your business would otherwise be responsible to pay.
Reduced Risk and Liability
Employee leasing solutions from ROI reduces risk and liability for our outsourcing companies that are usually present in managing and training in-house employees. Our employee leasing services provide you with outsourcing solutions for account managers, trainers and quality assurance specialists who support your leased staff through the course of your outsourcing service.
Our professional outsourcing staff will help your leased employees perform the assigned tasks to the best of their ability through quality training, feedback, and progress reports. We'll even answer any work related questions you might have concerning staff leasing solutions. Our attention to detail and strict work policies guarantee you the highest quality employee and services available through outsourcing services.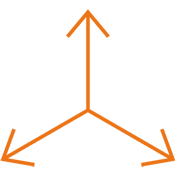 Simplicity & Scalability
Utilize ROI Solutions seat and staff leasing services and give yourself the time you need to focus on fundamental growth, sales and simply garnering more business. Our employee leasing services also give you the peace of mind to know you'll be able to scale staff as demand requires. By partnering with ROI Solutions, you'll have the capacity and scalability to need to handle the demands of your business.