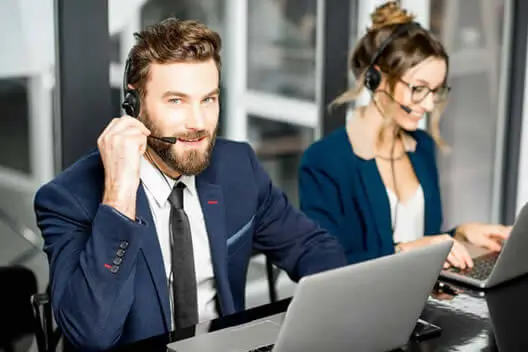 World-Class Call Center Solutions
If you're looking for a professional call center, you need a business partner you can trust. ROI CX Solutions can show your organization's best face to the world. Our call center services have even won awards.
Our inbound call center solutions can reduce your costs and increase profits. Our 1,000+ domestic and international employees can help your organization win over new customers, build client relationships, and hold onto current customers. ROI'S professional call center services include:
Technical Call Support
Our technical support call center services provide your customers with world-class support. Our agents are trained in best-in-class customer communication and are well-versed in comprehensive product information to act as experts on your brand and services. We'll ensure your customers get quick and accurate answers and support.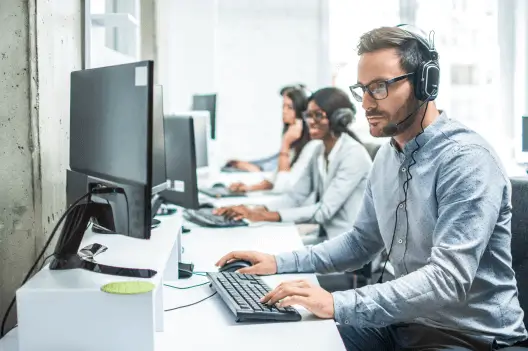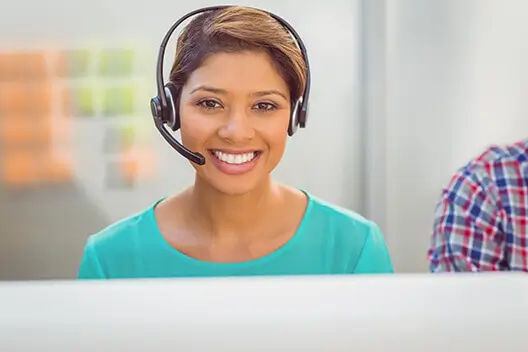 Total Customer Care
Outstanding customer service requires time and expertise—perhaps more time than your team has available. Inbound call center services from ROI Solutions can help you maintain or improve your existing standards while reducing costs. Our helpful and respectful customer service agents are here to promote your brand, culture, products and services.
Order Completion
Increase revenue by taking more orders through our phone answering service. Your order takers will be polished, professional in answering questions, and easy to work with in completing orders. Outsource this call center service to us to give your employees more time for their other roles.
Improve Communication with ROI CX Solutions
Business success is strongly correlated with successful customer communication. That's why we'll supply you with call center service agents trained to clear away obstacles to good communication and improve customer relationships.
How many calls does a call center take? ROI CX Solutions can offer you flat rate inbound call center pricing for any number of surveys, telemarketing calls, technical support calls, and many others. Whether you're a small, medium, or large company, your outsourced agents will treat your customers as VIPs, because they are important to you.
It has been several decades now since businesses began to outsource their telemarketing roles. Call center services such as taking phone-in orders, supporting customers, and answering product questions are handled well by experienced call center service providers. Your business could even reduce sales expenses, improve brand awareness, and increase sales revenue by outsourcing to dedicated, respectful customer service agents.
ROI CX Solutions offers more than virtual answering services. Our customer service experts are ready to partner with you to drive sales success, improve customer service and support, and help you reduce expenses. We have call center solutions for ecommerce, retail, banking and finance and other industries.
JUST A FEW OF OUR SATISFIED CLIENTS