SERVICE OVERVIEW
In the healthcare community, providing patients with help as quickly as possible is a considerable strain on hospital resources. The growing population adds a great deal of stress on hospital staff and other healthcare professionals, especially when it comes to answering questions.
That's why many hospitals utilize some form of medical call center services. Hospital staff is overworked as it is and having a medical call center can help provide better customer service to patients. Call centers offer a variety of benefits and cut back on frustration for both staff and patients. The pressure starts as soon as a potential patient calls to make an appointment — which is where our medical call centers come into play.
Customized Customer Care
We provide effective care of patients. When someone comes into your hospital or office, you work hard to provide the best and most comfortable care to that person. From those first welcome words to the diagnosis, it's your job to assist the patient in any way possible–and that's our job, too.
Customer satisfaction is our number one goal because it reflects on the way you do business. Our representatives provide accurate information to patients by familiarizing themselves with your organization and all the details.
We also provide a professional liaison between the front and back offices. When a patient leaves your office and has questions regarding their visit, that's where our staff comes in. Maintaining administrative records and prescriptions can be difficult, but with outsourced medical call center services, you can remove those burdens.
Why Choose Medical Call Center Services
As you strive to improve the communication between your staff and patients, consider the various benefits that come with outsourcing healthcare call center solutions and how ROI CX Solutions is setting the standard.
First, here is a list of a few things we can do for your organization:
Medical answering services

Hospital service

Patient follow-up

Pre-registration of patients

Referrals of physicians
As our trained staff works hard to bridge the gap between your staff and patients, you'll find our expertise goes beyond this small list. When you outsource your medical call center with us, you'll experience firsthand how our medical call center services add value to yours.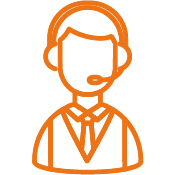 Increased Accessibility
There's something reassuring about talking to a person rather than a recording on the other end of the phone line. This personal touch can set you above other medical practices in the area. ROI CX Solutions offers 24/7 answering service. No matter the time or night, your patients will be able to schedule appointments and find the information they need.
Your staff is already busy enough tending to patients and trying to provide excellent care, so ease the burden and welcome all the benefits medical call center services provide both you and your patients. Your patients won't be limited to your normal operation. The increased after hours and weekend availability can set you apart as the clinic or medical center that cares.
Tracking and Analytics
We have the capability to provide you with detailed tracking and analytics that will allow you to identify trends in your patients' calls. This information allows us to constantly improve our processes to provide you, and, in turn, your patients, with the best medical answering service possible. We have the capability to give you detailed analytics that track the trends of your patients. This information is essential in helping you improve the process on your end–and ours–and in giving your patients the best answering service in the market.
ROI CX Solutions can work with you to identify the best ways we can help your medical office flourish with our services. Contact us today to discuss your options and request a quote.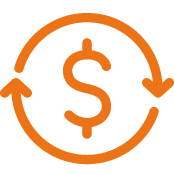 Payment and Collections
Another reason to outsource healthcare call center solutions is to alleviate the burden of payment and collections. This is one of the most sensitive aspects of healthcare, especially when you have somebody who struggles to make that next payment. Our staff is trained to be sensitive to people's needs, assuring you and your patients that there's someone out there who is willing to work with them.
Our medical call center services will streamline fee collections, which in turn improve the productivity of the collections department. Patients may also pay by phone using automated services. Overall, it's our job to provide positive patient satisfaction. This is something you strive to do, so we ensure our representatives accomplish this task as well.
HIPAA and PCI Compliance
At ROI CX Solutions, we don't just offer excellent customer service and reporting, we also provide the peace of mind that can only come from knowing your patients' information is secure. We are both HIPAA and PCI compliant.
HIPAA compliance indicates we are able to safely transfer and continue health insurance coverage when an individual changes jobs. We can protect your information (and your clients' information) from abuse, mishaps, and even fraud.
The security standards council, PCI, helps companies comply with high-security standards when it comes to payment and card data. When your customers make a payment, they deserve to know that their financial information will be secure.
More Time for In-House Staff
Does your staff ever seem or feel overworked? Running a medical office means juggling many responsibilities. If any individual starts to get overloaded, important things will start to slip through the cracks.
Medical call centers free up the schedules of your in-house staff. This gives them time to focus on the patients and necessary projects of the day without being interrupted by incoming calls.
Instead of spending time on appointment reminder calls, scheduling, or billing (or falling behind on these tasks), your team will be able to accomplish more in the office and provide your customers with better, more personalized care. It's the ideal answering service for doctors that put your patients first.
Proficient Care and Professionalism
Let us answer the call for you. We know that with today's age of instant communications, there's a lot of pressure to get help to your patients quicker than ever before. That's where our services excel because we know that patient support doesn't stop when they leave your hospital.
Our medical call center services will give your patients the same care and support they've come to expect from your own hospital personnel. In fact, we want your patients to make it seem like they aren't talking to a call center at all. From increased accessibility for patients, more time for your in-house staff, and analytic solutions, it might be time for you to consider outsourcing your medical call center service. 
Frequently Asked Questions
What Are Healthcare Services in BPO?
Healthcare BPO is when a hospital, clinic, or other healthcare provider hires an outside company to handle some aspect of business operations. Many healthcare providers opt to outsource responsibilities such as billing, coding, staffing, or data processing (like lab tests and insurance processing).
Outsourcing these tasks helps to reduce costs and increase efficiency within the organization. It also allows healthcare organizations to grow and better serve an increasing number of patients. As the Baby Boomer generation enters old age, the demand for healthcare services will continue to increase, and many companies will seek healthcare BPO to ease the burden.
What Is a Healthcare Call Center?
A healthcare call center is an outside company that handles phone calls, emails, text messages, and more on behalf of a medical clinic, hospital, pharmacy, or other healthcare organization. Communication may be inbound, outbound, or a mix of both. These call centers help organizations handle fluctuations in call volume and to streamline customer service, billing, and other tasks.
The best healthcare call centers follow strict HIPAA regulations, have strong cybersecurity, and act as an extension of the healthcare facility.
What Is the Healthcare Process?
In America, the typical healthcare process involves four stages, which include:
Maintaining health/disease prevention
Identifying health issues
Diagnosing diseases and other conditions
Treating and/or curing health problems
These four processes work together to offer a better quality of life for all individuals, as well as a more positive end of life outcome. The phases may not necessarily occur in a linear fashion, but could be happening simultaneously.
Choose ROI CX Solutions for Your Medical Center Today
At ROI CX Solutions, customer satisfaction is our priority. We understand that having positive customer service experiences reflects your brand. Our representatives are trained to become familiar with the details and in-and-outs of your company, allowing us to provide accurate information to your clientele. Reach out to ROI CX Solutions and start customizing your experience.