When you're looking for an on-demand call center that can easily scale, a virtual call center may be the perfect solution.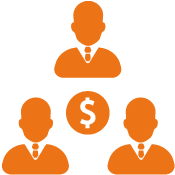 Benefits of a Virtual Call Center
While traditional, brick-and-mortar call centers are limited by geography, physical space, and time zones, virtual call center services allow you to find the best quality call center agents without worrying about such barriers. A virtual call center business also means less overhead costs and less downtime for agents, which translates to lower prices for you.
Flexibility to Serve Your Needs
Choose a virtual call center for your small business and you'll save time and money as you outsource tasks like inbound and outbound calls, customer support, appointment setting, and more. You can pay for your virtual call center services on a per-minute rate rather than a fixed, hourly rate, meaning you're only paying for what you really need. You'll get the flexibility to create a custom plan for your company, whether business is booming or you need to scale back on call center services.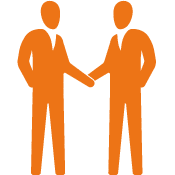 Why Choose ROI CX Solutions?
ROI CX Solutions sets the highest standards when it comes to our outsourced virtual call centers. Our experienced agents are ready to serve your customers as an extension of your business. We recruit the brightest talent from around the country to staff our virtual call centers, so you can be sure your customers always get the help and information they're seeking.
Schedule Your Free Consultation
If you're interested in learning more about the benefits of a virtual call center, contact ROI CX Solutions today for a free consultation. We'll help you decide on the perfect plan to serve your business with the best virtual agents the country has to offer.