Meet your best BPO solution
What exactly is BPO?
BPO—or Business Process Outsourcing—refers to outsourcing non-core business processes to an outsourcing provider. Outsourcing business processes to a third-party allows companies to focus on their core needs and goals without getting bogged down by operational functions or minute, repetitive tasks.
For our clients, this takes a huge weight off their shoulders so they can focus on growing their businesses. Imagine how much time your internal team could free up to spend on growth-essential and core tasks if you didn't have to worry about things like data entry, billing, customer care, surveying and audience research and so on.
Our team at ROI CX Solutions is here to free up your team's workload, without dropping any balls. We've got your back so you can supercharge your business growth.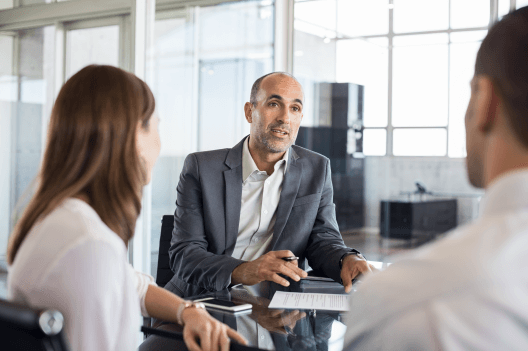 Our BPO Services
At ROI CX Solutions, you won't find any out-of-the-box, one-size-fits-all solutions. We are highly customizable and agile, able to do whatever needs to happen to meet your needs and goals. Here are just some of the BPO services we've offered for other clients:
Appointments and reservations
Bill payment and support
Contact management
Sales and order taking
BPO brokers
Customer surveying
Inbound and outbound customer support
and more!
Benefits of Business Process Outsourcing
The most obvious benefit of BPO, of course: your team gets to free up time to focus on growing your business, while your outsourcing provider handles operational business processes. But there's plenty of other benefits to BPO as well: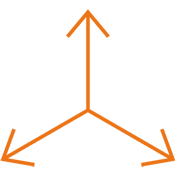 Increased Flexibility
When outsourcing, you get added flexibility in a variety of ways: a broader talent pool by outsourcing to other markets, increased time zones and round-the-clock support, more scalability and so on.
Scalability to support business growth
Hiring in-house to grow your team is often a difficult, expensive and time-consuming process. Outsourcing can take that process off of your shoulders, providing you with a fully-equipped and well-trained team to scale up your services on demand. For quickly growing businesses, BPO removes much of the friction around scaling and ensuring operations remain smooth as you grow.
Improved customer experiences
A great BPO team, like ours at ROI CX Solutions, will integrate seamlessly with your brand, providing a consistent and on-brand experience to your customers at every touchpoint. Our premium customer service means high-quality support and exceptional care that develops loyal and satisfied customers.

Increased efficiency
With a BPO team, you can speed up many processes and functions of your business, without overextending your internal teams. Dedicated, experienced teams can implement systems, processes and technology to work efficiently on your goals, and hybrid or distributed teams allow you to get round-the-clock support, accomplishing far more than your internal team could tackle between 9-5.
Greater Cost Savings
Outsourcing business processes is simply more affordable, in most cases, than hiring and managing them in-house. Greater location flexibility, increased efficiency and reduced overhead and training costs allows your team to accomplish tasks at a fraction of the cost.
At ROI CX Solutions, you don't just get out-of-the-box BPO services—you get the expertise and experience of an entire team ready to become your brand experts. With 40+ years of experience in CX and BPO solutions, we offer the highest-quality business process outsourcing, with excellent reviews and case study results to back it up.
Our team is here to create a customized, agile solution that meets your business needs and goals. Many of our clients have come to us with no processes or systems built and allowed us to build out processes, training, teams, tech stacks and more. Our industry experience allows us to build your team a custom solution that truly meets your needs—whether that's customer service, sales, data analysis, technology integration or something else entirely.
We specialize in white-glove, high-touch BPO solutions. For industries like healthcare, law, and government, you need more than just a BPO provider—you need a true partner who can take ownership, be innovative, and bring actionable business insights to your team. With ROI CX Solutions, that's exactly what you get.
Don't settle for a basic BPO team—turn to a partner who cares about your business growth as much as you do. Connect with an expert from our team today to see how our BPO can transform your business.
Customized Services
No two businesses are alike, so we know your BPO shouldn't be a one-size-fits-all solution. We love working with companies to craft the perfect package to meet your needs.
We're happy to customize our services and find the right types of business process outsourcing to effectively solve your pain points.
Values-Based Culture
Our strong company culture is apparent in everything we do, from the way we deliver reports to the people we hire. We believe in values like listening, caring, and serving, and these traits show up in our customer interactions.
We're certain that both you and your customers will notice the ROI difference from the moment our partnership begins.
Achieving business growth with BPO solutions
You don't have to just take our word for it—see how ROI CX Solutions has helped other clients fast-track business growth with customized BPO services.
"We are proud to partner with ROI CX Solutions and have been impressed with their industry expertise and agility in developing innovative solutions to drive our business growth. Their top-notch supplier enablement services have played a critical role in our success, helping us achieve significant results in terms of lead conversion, capturing budgeted expenses, and generating new revenue. We look forward to continuing our long-term partnership with ROI CX Solutions and entrusting them with additional responsibilities to further improve our services."
– Financial Client
"The platform's rapid growth was creating challenges for our business, and we needed a solution to help us scale our services while maintaining high-quality standards. ROI CX Solutions provided us with a comprehensive training program that empowered our agents to deliver exceptional performance, ultimately helping us to connect thousands of customers with top-rated professionals worldwide. The ROI team has been instrumental in our success, and we look forward to continuing our partnership as we expand our services even further."
– Technology Client