Transform Your Business with Nearshore Call Center Services
If you're an experienced business owner, you know that the best leaders know how to delegate, and that includes outsourcing certain aspects of the company.
Outsourcing is sometimes a no-brainer, but other times it can be hard to decide when to pass something off to another agency. Fortunately, nearshore call center services are an excellent solution that can wash away some of the worries you might have about outsourcing. Nearshore outsourcing is outsourced service from a nearby location, typically within the same continent or time zone.
ROI CX Solutions specializes in giving businesses like yours the support and flexibility you need to flourish. Our nearshore call center services are an excellent way to help your customers without expending as much time and energy on hiring staff, training them, and managing the call center on-site.
We understand that every business is different, and we work hard to replicate your particular company culture and values within our nearshore call centers. You'll love the way we represent your business—and love the time and money you gain back even more.
Why Use Nearshore Call Center Services?
If you're skeptical of offshore call center services, you may be wondering what makes nearshore services the better option. There are many reasons your company can benefit from our nearshore solutions, including:
1. Closer Proximity
You probably want the option of visiting your call center in person, but traveling across the world takes up valuable time and resources. Since nearshore call center services are closer to your home base, you'll spend less money – plus time in the air and less time recovering from jetlag.
2. Similar Business Hours
The farther away your call center is, the harder it is to coordinate during business hours. Luckily, a nearshore call center will have a workday that is similar to yours—you just might even be in the same time zone!
3. Cultural Understanding
Call centers in India or the Philippines can feel worlds away, especially when it comes to culture. But nearshore call centers are closer to the U.S., meaning many of the employees have visited or lived in the country. They'll have a greater understanding of the culture and be able to represent your business well when dealing with customers.
4. Affordable Pricing
Nearshore call centers are far more affordable than in-house or domestic call centers. You'll save money and increase efficiency by outsourcing this aspect of your business—without sacrificing the quality of your customer service.
Our Nearshore Call Center Solutions
No matter what industry you're in, our nearshore call centers offer all of the services you need to serve your customers. Whether you're looking for inbound, outbound, or automated services, we can help. We'll handle phone calls, email, live chat, and more—allowing you to spend more time growing your business.
Inbound
Do you have more calls coming in than you can handle? Or maybe your customer service needs fluctuate depending on the season? Let ROI CX Solutions step in and take all of your calls, emails, and other customer service inquiries.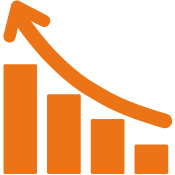 Lead Generation
Quality leads are the bread and butter of any business. Stop wasting time chasing leads, and let us do the hard work for you. Our experienced team will pass on a steady flow of leads so you can finally develop the sales funnel you've dreamed of.
Automation
When you find yourself doing the same simple tasks over and over every day, it's time to harness the power of technology and start automating more of your business. We can automate many processes for your company, including interactive voice response, a locator system, and voicemail.
Outbound
If you're in the business of telemarketing or market research, you'll be making a lot of outbound calls. Sign up for our nearshore call center services and let us completely take over this aspect of your company. Our team will represent your business in a polished, professional manner that will allow you to relax and focus on the other aspects of your day-to-day job.
Appointment Scheduling
Many companies have their sales team or office manager handle appointment scheduling, which can take up too much of your employees' precious time. Allow ROI to handle this simple task with our nearshore call center solutions. We'll set appointments so you and your team can bring in more leads and build a successful business.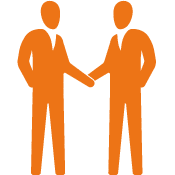 B2B Telemarketing
Avoid the headache of setting up an in-house telemarketing team. We understand the nuances of B2B telemarketing and can easily handle the job for you. We'll recruit the right team for the job, staff the call center, and foster relationships with other businesses that will help you grow like never before.
Outsource Your Call Center
By choosing nearshore call center services in the Dominican Republic and other locations, you'll have everything you need to better serve your customers and operate your business at the same time. ROI has all of the solutions you need to boost your business, increase leads, and bolster your bottom line.
Contact us today.