SERVICE OVERVIEW
There are endless benefits of outsourcing when it comes to improving your company. Among others, outsourcing can help improve customer care, lower cost, and help your company thrive in the current economy.
Benefits of Outsourcing
Remove the headache of managing a call center & day to day recruiting, training & staffing headaches
Significant increase in flexibility to define the services performed
Better security, redundancy, technology and continuity
Higher quality services due to the dedicated focus of the partner
Less dependency upon internal resources
The ability to handle seasonality fluctuations
Eliminate the fluctuations in morale after terminations or reductions of staff
The ability to budget your expenses
Faster setup of services & personnel
Lower ongoing investment required in internal infrastructure
Greater ability to control delivery dates
Eliminate the lack of internal expertise in call center best practices
Gain a true partner who can provide innovative ideas to improve your company's bottom line
Additional Benefits of Outsourcing to ROI CX Solutions Include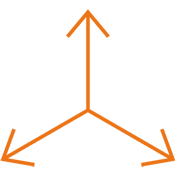 Constant Support
Providing quality customer service is vital to the success of both large established business and growing companies. By having the resources to be constantly accessible to clients around the globe your company can build better relationships with customers and set the foundation for them to trust in your brand.
Cost-reduction Strategies
Perhaps biggest pro of outsourcing is the ability to reduce company expenditures. Not only will your company be able to save on operational and infrastructure costs, but by outsourcing to call centers like ROI CX Solutions, your business will also avoid the costly demands of training. We'll provide you with specialized services and other cost savings ideas at an affordable prices.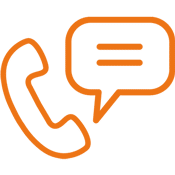 Enhance Monitoring Abilities
By outsourcing client support, your company will be better able to monitor the activities happening within the organization. Keeping a close watch on performance can give you the ability to focus on core business activities that fuel success and grow your bottom line.
What Makes ROI CX Solutions Outsourcing Stand Out
When you take into account the benefits that come with outsourcing, ROI CX Solutions stands out amongst the competition with over a decade of experience in multiple industries. We make it our goal to not only provide superior and personable service, but to help companies save on operating costs and improve customer experience. Reach out to ROI CX Solutions to find out how we can customize your outsourcing needs.