SERVICE OVERVIEW
The era of e-commerce is upon us.
Today, more than two-thirds of US online adults shop online at least monthly, with 33-percent shopping online every week. With consumers spending increased time online via mobile devices, computers, and tablets, it's now more critical than ever for companies to provide multi-channel customer service. Furthermore, increasing response time with each channel is vital in improving customer retention.
The basic concept of multi-channel customer service is simple. The system allows businesses to communicate with customers around the clock, on all the platforms their customers are already using. Such channels include phone and email, social media, live chat, and more. Multi-channel help desks are also a way for companies to answer customers' specific questions about a product or service.
Multi-channel support is completely streamlined so the support team has a detailed record of the customer's purchases and service history. They're more equipped to help the customer when they make contact and can more easily track and update customer service tickets. Even if a customer first reaches out over email then switches to live chat, the team will be able to continue offering support without starting back at the beginning.
Why is Multi-Channel Support Important?
Phone, email, live chat, help desk, self-service, social media; these support channels have long been considered separate entities by company management. In today's world of instant gratification, however, customers desire consistent, 24/7 access to support and services across all channels.
A multi-channel customer service strategy has endless benefits. It allows businesses to improve customer satisfaction rates by meeting the customer where they prefer to communicate. And because the customer can reach out on the platform they're most comfortable with, they'll be more likely to get the help they need rather than abandoning the company in frustration.
This will result in higher customer retention rates and greater customer loyalty. Loyal customers will spread the word about their enjoyment of the product or service, and in turn bring new customers to the business. Customer service teams will have an easier time creating management tickets and understanding the customer's service history. This will increase efficiency and reduce customer service costs.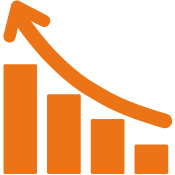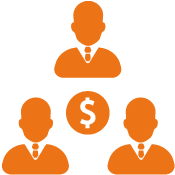 Why Choose ROI Multi-Channel Support Services?
Companies ready to integrate multi-channel support in their business can find the best service from ROI CX Solutions. We offer live chat support, voice support, email and social media response, IVR, and more. Our professional customer service teams will represent your brand as if they worked directly in-house, and you'll save money by outsourcing the job.
Additional benefits of choosing ROI CX Solutions to oversee your multi-channel support include the following:
Multi-channel customer service options ensure quicker response times and amazing customer engagement as companies strive to be everywhere their customers and target markets are.
Agents professionally and proactively address and resolve customer issues that may be affecting another service channel.
ROI offers a fully customized and seamlessly integrated solution for adequately representing your brand and company culture.
Whether you're looking for inbound sales support, help desk questions, order taking, or any other type of multi-channel support, ROI CX Solutions can help. We deliver the same quality service across all platforms. Our employees are extensively trained on best practices for each type of communication, so you can rest assured your customers will be treated with professionalism. Reach out to get started.