SERVICE OVERVIEW
What can multi-channel support services do for your business?
The era of e-commerce is upon us. Today, more than two-thirds of US online adults shop online at least monthly, with 33-percent shopping online every week. With consumers spending increased time online via mobile devices, computers, and tablets, it's now more critical than ever for companies to provide multi-channel customer service. Furthermore, increasing response time with each channel is vital in improving customer retention.
With ROI Solutions, our specially trained multi-channel support agents provide services across multiple platforms at once in reliable and transparent manner.
What is Multi-Channel Support?
Phone, email, live chat, help desk, self-service, social media; these support channels have long been considered separate entities by company management. In today's world of instant gratification, however, customers desire consistent, 24/7 access to support and services across all channels.
In simple terms, multi-channel support is like a box of chocolates: by giving customers an array of different options in which they can use to contact your company, they have the power to choose the method of communication they're most comfortable with and are still guaranteed access to unparalleled services and support. If the customer wants to inquire about a product or service via email, they can. If following up on Facebook is the client's preferred channel of communication, they'll be given the same reliable support. If they choose to provide feedback on live chat, an agent will be there to listen.
Providing multi-channel support is about giving your clients the same type of quality, dependable customer service across every possible platform.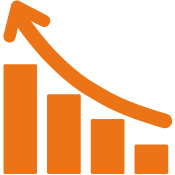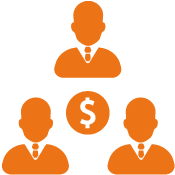 Why Choose ROI Multi-Channel Support Services?
By partnering with ROI Solutions, your company can make a seamless transition to multi-channel support. Our highly trained service professionals operate multi-channel call centers, real-time live chat support, email management services, and much, much more. The benefits of choosing ROI solutions to oversee your multi-channel support include the following:
Multi-channel customer service options ensure quicker response times and amazing customer engagement as companies strive to be everywhere their customers and target markets are.
Agents professionally and proactively address and resolve customer issues that may be affecting another service channel.
ROI offers a fully customized and seamlessly integrated solution for adequately representing your brand and company culture.
From voice and live chat support to email response, social media, and IVR, ROI Solutions is the superior choice for multi-channel support services. By providing incomparable customer service, technical support, help desk services, order taking, and inbound sales conversions, ROI Solutions shines as the industry leader in multi-channel call center solutions.